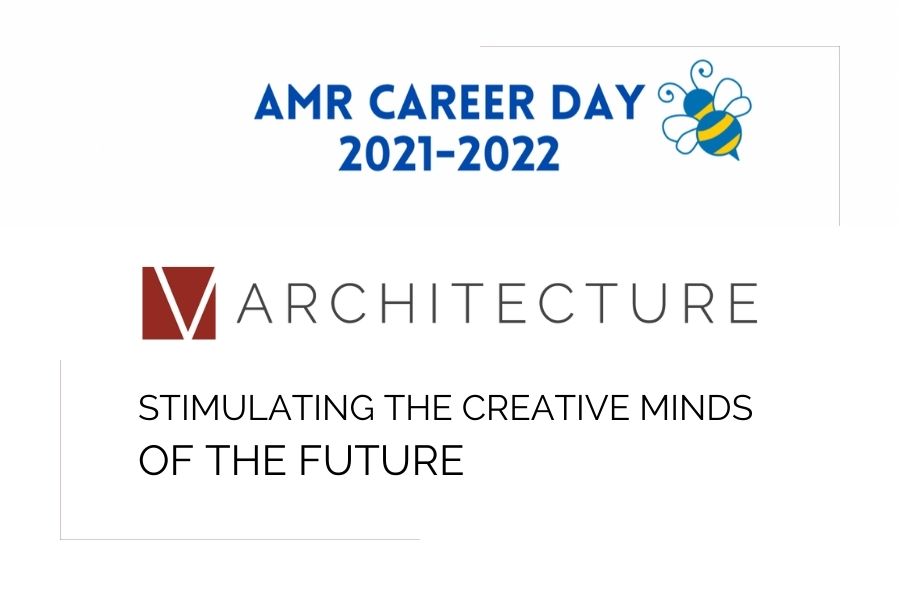 V Architecture Takes its Signature Vision to the Classroom
Education is a passport to the future and it is never too early to start. As part of their contribution to supporting the minds of tomorrow, V Architecture was delighted to participate in the 2022 Career Day for the Maria Reina Academy (AMR).
These events provided students with an up-close-and-personal view of an array of occupations, including architecture. Our team was able to help broaden the minds of students from 9th to 11th grade about their perspectives on a career in the field of design. They were also able to share the skills and education required for the industry, as well as how to develop the potential aptitude for it. The students also had the opportunity to ask questions about this career and how the experts excelled at it.
For the participants from V Architecture, the event hit close to home since all four are alumni of the educational center that has molded many professional women in its more than 55-year history. To return to a place that holds fond memories was very special for President and Managing Principal Ilia Rios (Class of 1991), Senior Project Manager Rebecca Irizarry (Class of 1996), Architect and Sustainable Design Manager Jessica Diaz (Class of 2000), and Design Manager Anaida Rios (Class of 2012).
At V Architecture we are as dedicated to the community as we are to our clients. Influencing the innovation of generations to come starts by creating the architectural landscapes they will enjoy. Explore more of our work!