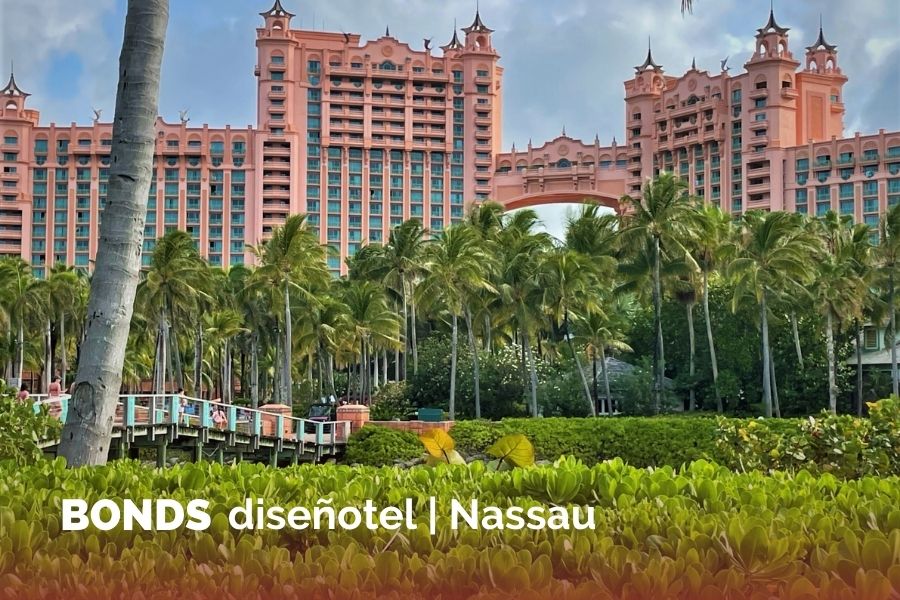 V Architecture Returns to BOND Diseñotel 2022
On May 19-22nd, V Architecture professionals Jose Bird and Rebecca Irizarry enjoyed the BOND Diseñotel event in Nassau, Bahamas. Diseñotel brings Latin America's top Design Firms and Hoteliers together in one place where principals learn about new solutions that they can pass on to their clients and enhance their businesses.
As one of the leading architecture and interior design firms for high-end hospitality projects in Puerto Rico, V Architecture takes pride in furthering our knowledge, network, and scope. Being part of this event enhances our team's ability to fulfill even the unexpressed needs of our esteemed hospitality industry clientele. We understand what the future is looking like and how innovative and creative design gives the industry an edge.
At V Architecture we are as dedicated to providing our clients with a unique design stage experience and we make sure that our signature vision develops the most amazing structures that cater to every need of the industry. Explore our extensive hospitality portfolio!