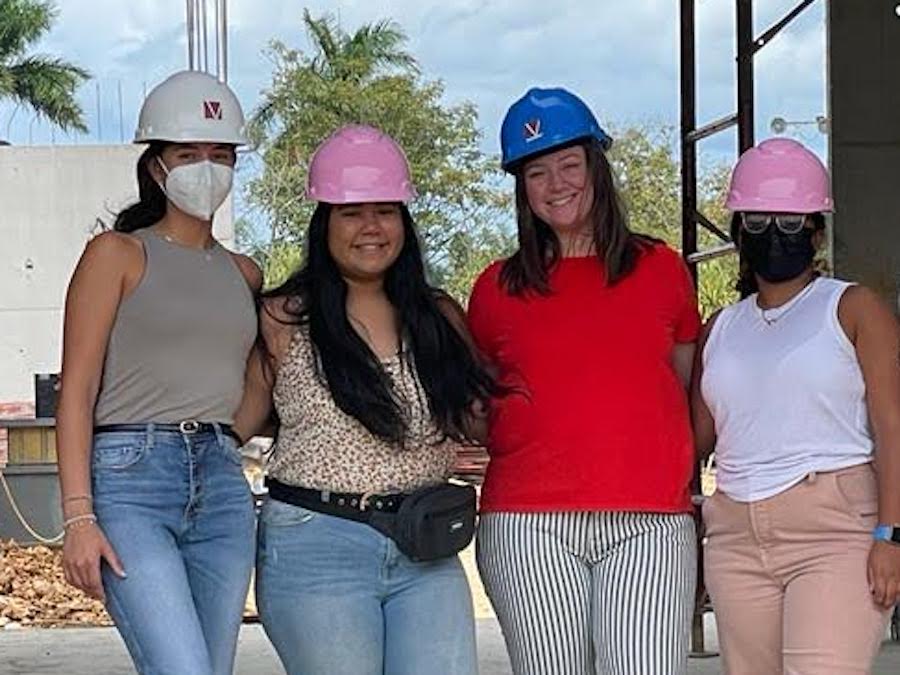 V Architecture Gives A Glimpse of the Design World to Inquisitive Minds
Every year, V Architecture hosts aspiring architects, and emerging designers through our summer internship program, which allows students with unique hands-on experience in real projects, working side-by-side with our design teams and clients The experience is an up-close look at the intricacies of our practice and entails meaningful, practical work related to each student's particular interests, the field of study or career interest. This year's group of interns has been a delight, working alongside the V Architecture team to develop their passion for these essential, yet creative fields of architecture, design, and interiors. This is not our firm's only involvement in impacting the future of architecture and design. We are also sharing our wealth of knowledge with the community, through a wonderful high school Mentorship Program at Academia Maria Reina (AMR) María Reina's Alumni Office, under their Department of Student Services, works with former alumni who now specialize in a variety of industries to mentor selected students who seek a profession in one of their fields. During their summer recess, these students can see up close and personal how these accomplished experts excel at their diverse responsibilities.
V Architecture's AMR alumni include President and Managing Principal Ilia Rios (Class of 1991), Senior Project Manager Rebecca Irizarry (Class of 1996), Architect and Sustainable Design Manager Jessica Diaz (Class of 2000), and Design Manager Anaida Rios (Class of 2012) introduced the world of architecture to the young women, while our Interior Design Manager, Aurimar Ortiz, showcased the in workings of interior design. Both programs have brought us some amazing young ladies, including our three interns, Jaitly Zavala soon to complete a BA in Environmental Design at the School of Architecture of the University of Puerto Rico (Class of '23) Lara Matos who is working towards her B.A. in Visual Communication Design from Purdue University (Class of '25) Silviana Santos who is pursuing her B.A. in Architecture from Louisiana State University (Class of '26). Leany Pino (High School Class of '24), also participated in the experience through our AMR Mentorship program.
At V Architecture we are as dedicated to the community as we are to our clients. Generating intended opportunities for undergraduates and scholars to explore, develop and achieve their potential, by providing access to real-world professional experience will have a positive and lasting impact on our firm, and community. Influencing the innovation of generations to come starts by creating the architectural landscapes they will enjoy. Explore more of our work!