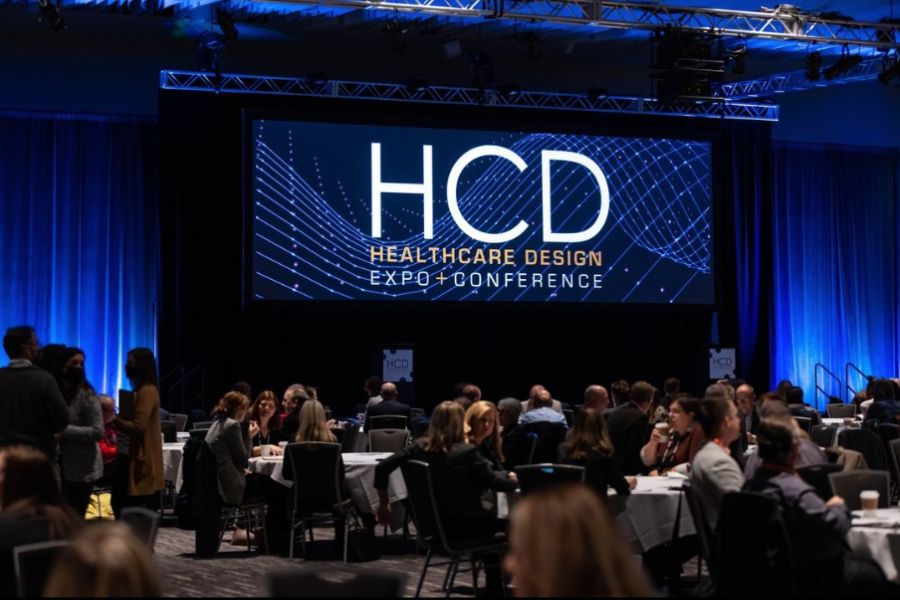 Project Spotlight: Sabanera Health Center Wins at the HCD 2022 Expo
The 2022 Healthcare Design Conference and Expo (HCD) was held on October 7-11th in San Antonio, Texas and V Architecture enjoyed an active participation in the event. The annual conference is described as the industry's ultimate networking, education, and product-sourcing event, providing an opportunity for professionals in the field to learn more about the latest research and strategies in healthcare design, and discover innovative products that support the thoughtful design of hospital and clinic environments.
V Architecture's President and Managing Principal Ilia Ríos was one of the selected speakers within the Global Outreach division that spoke on the subject "Puerto Rico's Sabanera Health Rises".  Joining her for this seminar as speakers were Sebastian Colberg, Senior Project Manager at PRISA Group, Jim Bynum, Regional Health Practice Leader at P+W, and Amy Corneliussen Sickler, Design Principal Interiors at P+W. In addition to our speakers, Carolyn BaRoss, Principal Health NY at P+W, and Jessica Díaz, Architect and Senior Project Manager at V Architecture, also attended the insightful seminar.
The conference focused on how Sabanera Health serves as a symbol for the spirit of resilience and culture of Puerto Rican communities, having been designed during the devastation of Hurricane Maria and constructed immediately after. The speakers were able to convey how the talented professionals that worked on the project developed it by using the knowledge and discernment that the future of successful healthcare facilities in the area rested strongly on having a hurricane resistant structure that also delivers clinical excellence while targeting exceptional hospitality and customer experience, Sabanera Health's strict design makes it an exemplary model of resilient architecture.
Sabanera Health's outstanding features resulted in being the 2022 Acute (Inpatient) Care Facilities winner within the Healthcare Environment Award. These recognitions are awarded to structures that effectively showcase how design can improve safety, enhance experiences, increase organizational efficiency and improve any number of outcomes. One of the features highlighted by the HCD in the Sabanera Health project was how the structure became "a tropical oasis, one that imparts a sense of luxury, yet achieved through the most responsible means."
The HCD Annual Convention is a highlight for our firm and V Architecture is honored to work with an amazing group of professionals and partners who have driven design goals that create unique structures that benefit our communities in such meaningful ways. Stay alert to further V Architecture updates and achievements in our News section.