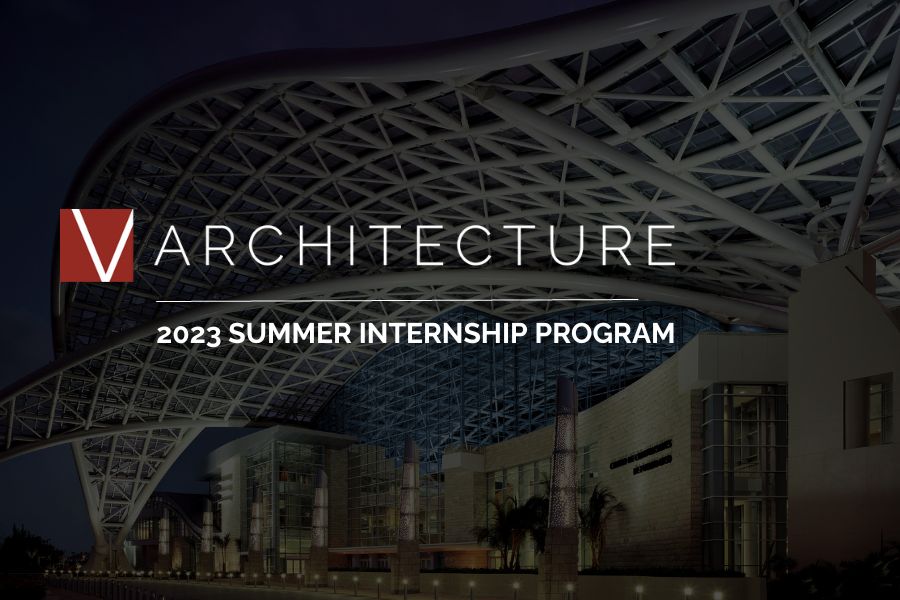 Educating the future: V Architecture's Summer 2023 Internship Program
It's a wrap for our 2023 Summer Internship Program! We are so proud of the work of all our amazing interns and everything they have accomplished during their 4 to 8 weeks at V Architecture. Every year, V Architecture hosts aspiring architects and emerging designers through our summer internship program, which allows students with unique hands-on experience in real projects to work side-by-side with our design teams and clients. Our program is designed to help them gain comprehensive expertise in areas of architecture. At the same time, they can start earning the Architectural Experience Program (AXP) developed by the NCARB (National Council Architectural Registration Board, under the supervision of an AXP supervisor.  
The experience is an up-close look at the intricacies of our practice and entails meaningful, practical work related to each student's particular interests, field of study, or career interests. This year's interns have been a delight, working alongside the V Architecture team to develop their passion for these essential yet creative architectural, design, and interior design fields. 
This Summer Internship Program 2023 brought seven amazing college students in the field of architecture and design: Isabella Infante, Daniela Morera, Silviana Santos, Ignacio Manzano, Jaitly Zavala, Lara Matos & Mauricio Guzmán. This fun and insightful program is steered by our Founding and Senior Principal, José A. Rodríguez Barceló; our President and Managing Principal, Ilia Ríos our Senior Management Team; Architect and BIM Manager, Edwin de la Cruz, and our V Interior Project Manager, Edgardo Vela.  
We wish our V Summer Interns 2023 all the best in the new academic year 2023-2024, and we look forward to seeing you next summer!!!