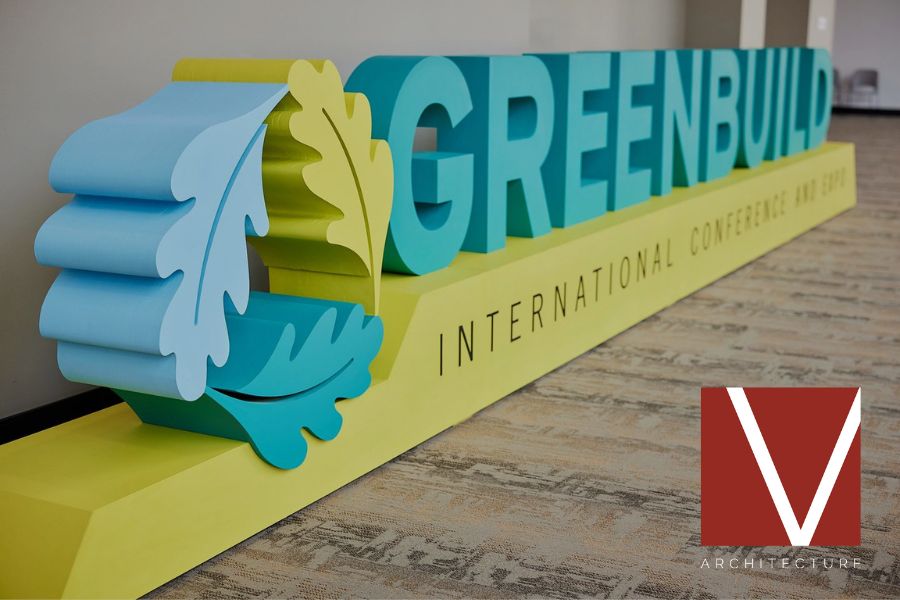 V Architecture at the 2022 GreenBuild Conference
V Architecture was excited to attend the 20th edition of GreenBuild International Conference + Expo, held this past November, 1-3 at the Moscone Center in San Francisco, California.  V Architecture's President and Managing Principal Ilia Ríos along with Architect and Senior Project Manager Jessica Díaz enjoyed this insightful event.
Greenbuild hosts the largest annual event for green building professionals worldwide, where attendees learn and source solutions to improve resilience, sustainability, and quality of life in our buildings, cities, and communities. For this anniversary celebration of the annual event, the goal was to re-imagine what it means to build green, going beyond buildings to create greener communities, better workplaces, equitable programs, new sustainable solutions, and other impactful innovations. Bringing together architects, consultants, sustainability managers, designers, engineers, educators, real estate agents and builders in the green building industry, important topics were discussed to continue to create with the future in mind.
V Architecture has had the pleasure of attending this noteworthy event for 7 of the last 9 years, and we are excited to use the wealth of knowledge acquired to share it with our amazing group of professionals and partners. Stay alert to further V Architecture updates and achievements in our News section.