Puerto Rico Welcomes the QDOBA Franchise
The well-known franchise of QDOBA Mexican Eats is coming to Puerto Rico in April 2022. The first of 12 planned locations will be located in the city of Guaynabo, at the San Patricio Village. V Architecture was selected as the design team that will bring this unique fast-food experience to life. Working alongside the brand's specifications, this 3,500 square foot space will be modern yet functional.
Several news outlets have been reporting on this Mexican cuisine-inspired outlet which boasts 740 locations in the US and Canada. With a five-year plan to expand to other cities on the island, it is expected to generate more than 500 jobs for the community.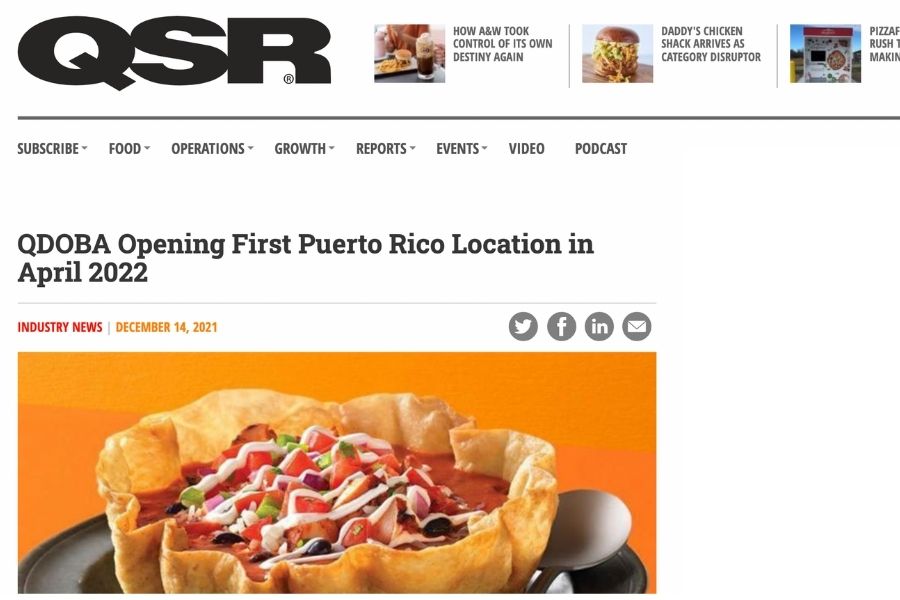 V Architecture is poised to continue its dominance in the architectural landscape for both commercial industries and many more. With an innovative design approach along with a diverse and accomplished team, V Architecture is the preferred partner for your project. Contact us to learn more.