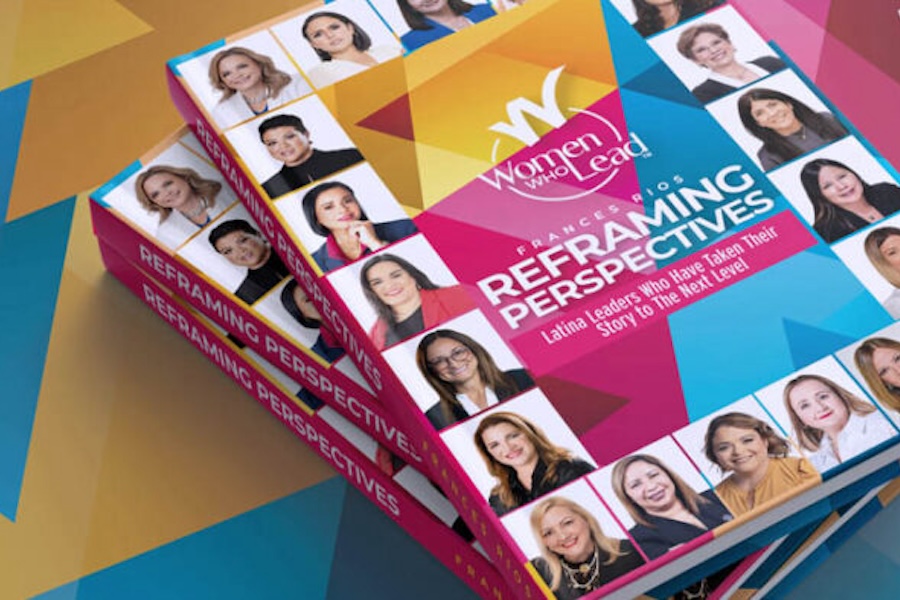 Ilia Ríos featured in 'Reframing Perspectives' Book
The V Architecture team was thrilled to represent our firm at the recent launch of the book "Women Who Lead: Reframing Perspectives," a beautiful new book that highlights the stories of 21 business leaders in Puerto Rico who excel in various fields, including finance, manufacturing, insurance, architecture, retail, law, maritime, construction, advertising, public relations, academia, human resources, hospitality, automotive, and nonprofit sectors.
The event on October 12th at the Fairmont Hotel was a fun opportunity for our team to relax and share in the company of inspiring women who help shape the commercial landscape of our island. The book not only highlights the stories of these female leaders but also raises awareness about gender gaps in the professional world and shares strategies from the co-authors as they recount their experiences in advancing their careers and businesses. The book launch was supported by a campaign where several nonprofits on the island were recognized.
V Architecture President, Ilia Ríos, was among those visionary women highlighted for her tenacity and commitment to her industry. "It's a great opportunity to share my experience going from student to professional, to mother, and everything in between," explains Ilia Ríos, whose chapter focuses on her pursuit of excellence. She invites readers to follow their dreams, follow a mentor, and always believe in their potential. Ilia mentions her dedication to a new generation of architects through a mentorship program, an internship program, and other important community efforts.
Ríos was proud to support her chosen nonprofit, the Fundación Santa María de los Ángeles, and helped raise awareness. The institution was founded in 1997 and has since distinguished itself for its services to pregnant teens and their support network. The nonprofit serves this population by providing training workshops in care, parenting, responsible sexuality, donations, and channeling of services. Likewise, they offer training workshops to the school community in general, along with psychological services.
On October 12th, the luncheon served as a wonderful afternoon celebrating our fearless leader. Although Ilia couldn't make it, her cardboard doppelgänger stole the show, brought smiles and chuckles, and added a welcome dose of whimsy to the occasion.