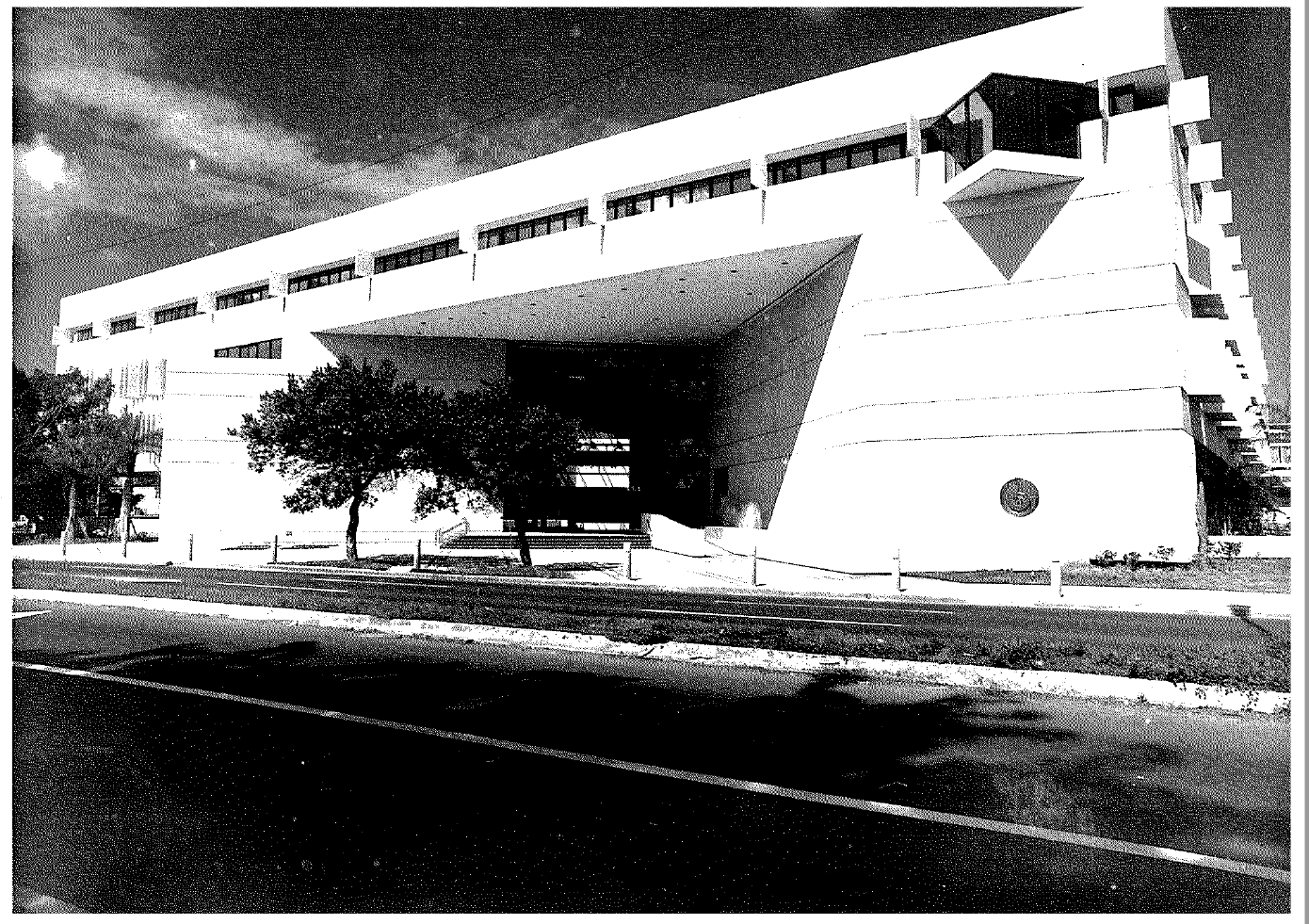 FOMENTO: Standing the Test of Time
The rich narrative of what is now V Architecture provides a unique insight into our organization's values, mission, identity, and the solid reputation it continues to uphold today. As part of chronicling outstanding milestones in our history, we share details on some of our most noteworthy contributions to the architectural landscape in our new series of articles that begins with this one.
One of the first significant architectural commissions received by the then Jiménez & Rodríguez Barceló, AIA, (J+RB), the precursor of V Architecture, was in 1982 when the Puerto Rico Industrial Development Company, "Fomento," requested of several architectural firms a design proposal for their new headquarters building in Hato Rey, Puerto Rico. The program's intent was for Fomento to relocate its corporate offices from the then-leased facilities and to consolidate multiple Fomento divisions that were scattered over the metropolitan area of San Juan. J+RB knew the importance of Fomento to the overall economic development of the island as Fomento received stateside and foreign investors and strategized that the building, through its architecture, needed to express the technical capabilities and competency of the island to the world.
J+RB presented a design for a distinctive office building conceptually based on the architectural history of Old San Juan's central patio or courtyard scheme, whereby all Fomento's operational divisions would introspect and radiate from this central court. The building exterior, with its dramatic entrance from the main street façade, although simple yet on an impressive scale, was in line with the climatic and energy efficiency requirements that predated the sustainability energy savings parameters we now take for granted. 
2009 American Institute of Architect's Puerto Rico Chapter 
Test of Time Award
The entire site campus includes a separate parking structure tied to the office building in an architectural composition centered by an activity plaza with fountains and the iconic 'pitirre,' a small Puerto Rico bird noted for its tenacity in defending what is rightfully his environment. To the side of the plaza is the building campus cafeteria inviting visitors and building occupants to engage and connect with the plaza environment.  
The building utilized architectural materials and details, some of which were the first use of such technology in Puerto Rico, projecting the capacity of Puerto Rico and its people to accommodate new ideas and accomplish uniqueness.
The Fomento Headquarters Building was inaugurated in October 1984. After almost 40 years has endured without significant alterations attesting to the 2009 American Institute of Architect's Puerto Rico Chapter Test of Time Award, it received when it was only 25 years old.  This beautiful building stands as a testament to the vision V Architecture continues to uphold for every client.