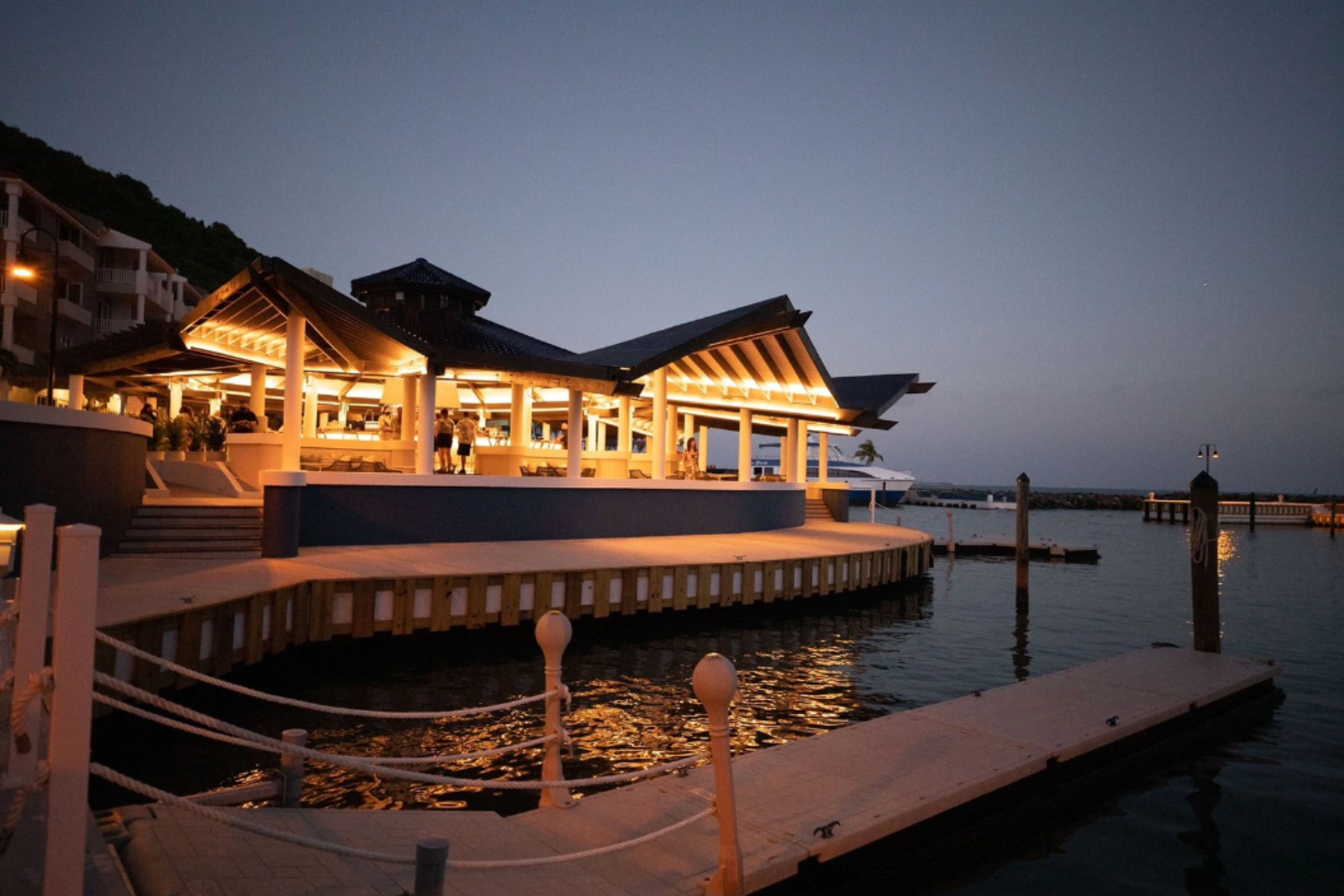 In the News: El Conquistador Reopens Ballyhoo Restaurant on the Marina
The redesigned Ballyhoo Restaurant is making headlines. The ocean-front eatery at the renowned El Conquistador Resort in Fajardo, Puerto Rico went through a renovation in its look and feel, and V Architecture is proud to have been a part of the transformation.
As part of Phase I of the Conquistador renovations project, some of the highlights include new floor finishes, bar finishes, lighting fixtures, and equipment. The new wood roof that resembles a wave finishes off the improvements and creates an inviting outdoor atmosphere. Our design team was excited to be a part of this and many other upgrades that have been made to this iconic hospitality gem of the island. Take a tour of all the changes here.