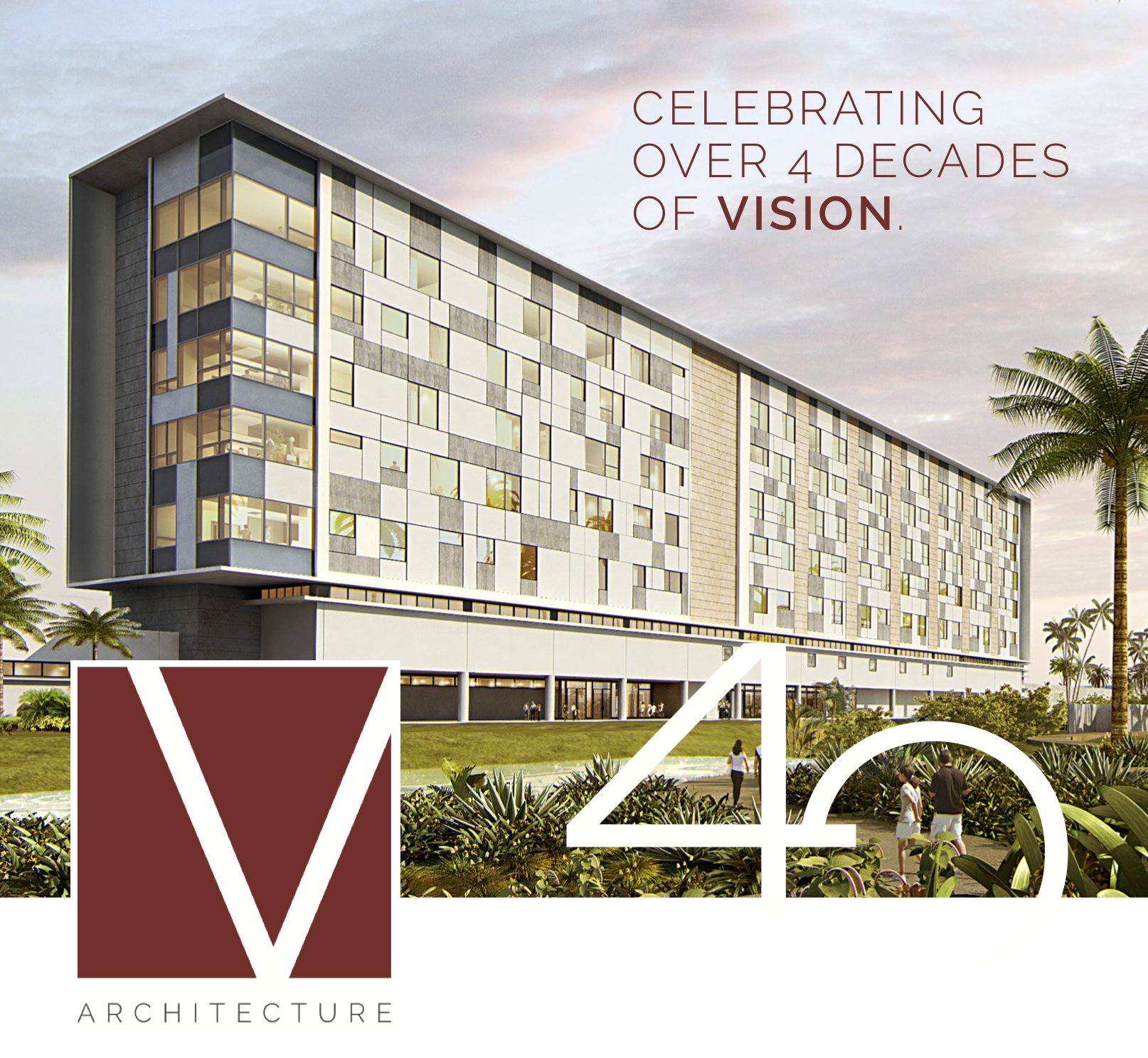 41 Years Never Looked So Good!
V Architecture is celebrating more than 40 years of imagining, creating, and forging structures that have long impacted the architectural landscape of Puerto Rico and beyond. Our founding partners, Ricardo Jiménez and José Rodríguez Barceló, embarked on a design journey that led to some of the most recognized structural endeavors on the island that range from hospitality to commercial, including the emblematic Puerto Rico Convention Center. Now under the leadership of President and Principal Architect Ilia Rios, our firm has leveraged the vision of innovation at our core to consistently achieve transformation and continue to elevate the quality of our work.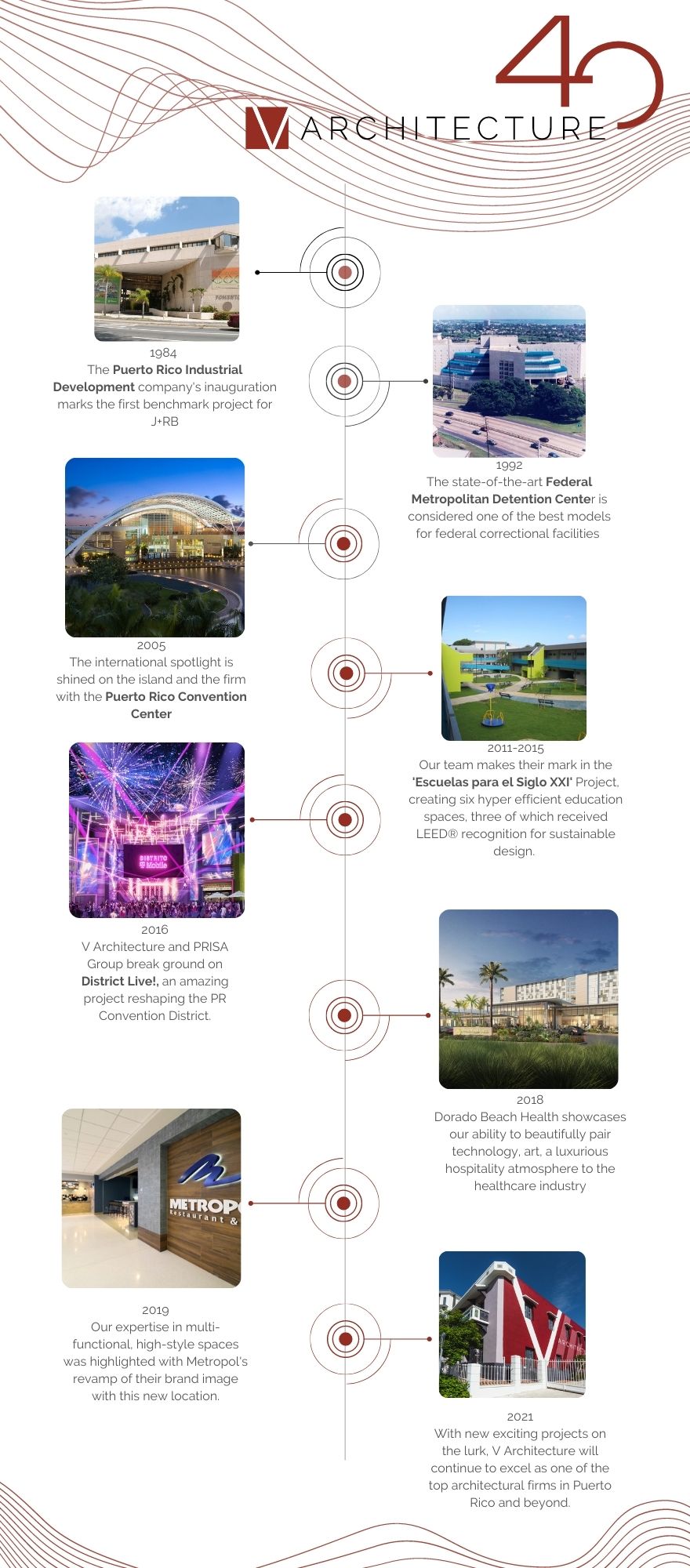 Our design perspective has only been enriched by our range of ventures, exploring new heights in high-performance architecture. 2020 marked 40 years of innovative vision, but what may have seemed like a challenging year for businesses worldwide became our platform for gaining new insights into the needs of our clientele and thus expanding our team to solidify our reputation as one of the top architectural firms in Puerto Rico. We are proud of the commitment of our firm during these unprecedented times, and to continued support of some of our biggest parters in design:
V Architecture upholds the principles upon which the firm was originally built on, especially our innovative vision. We will continue to further our island into the international spotlight, and take our firm into the next decades with elevated work. We thank all the amazing partnerships we have had through these years and we will continue to work alongside you in the years to come. As part of our celebration, we invite you to get to know us on a more personal level with our anniversary video that highlights what has made us 41 and fabulous.