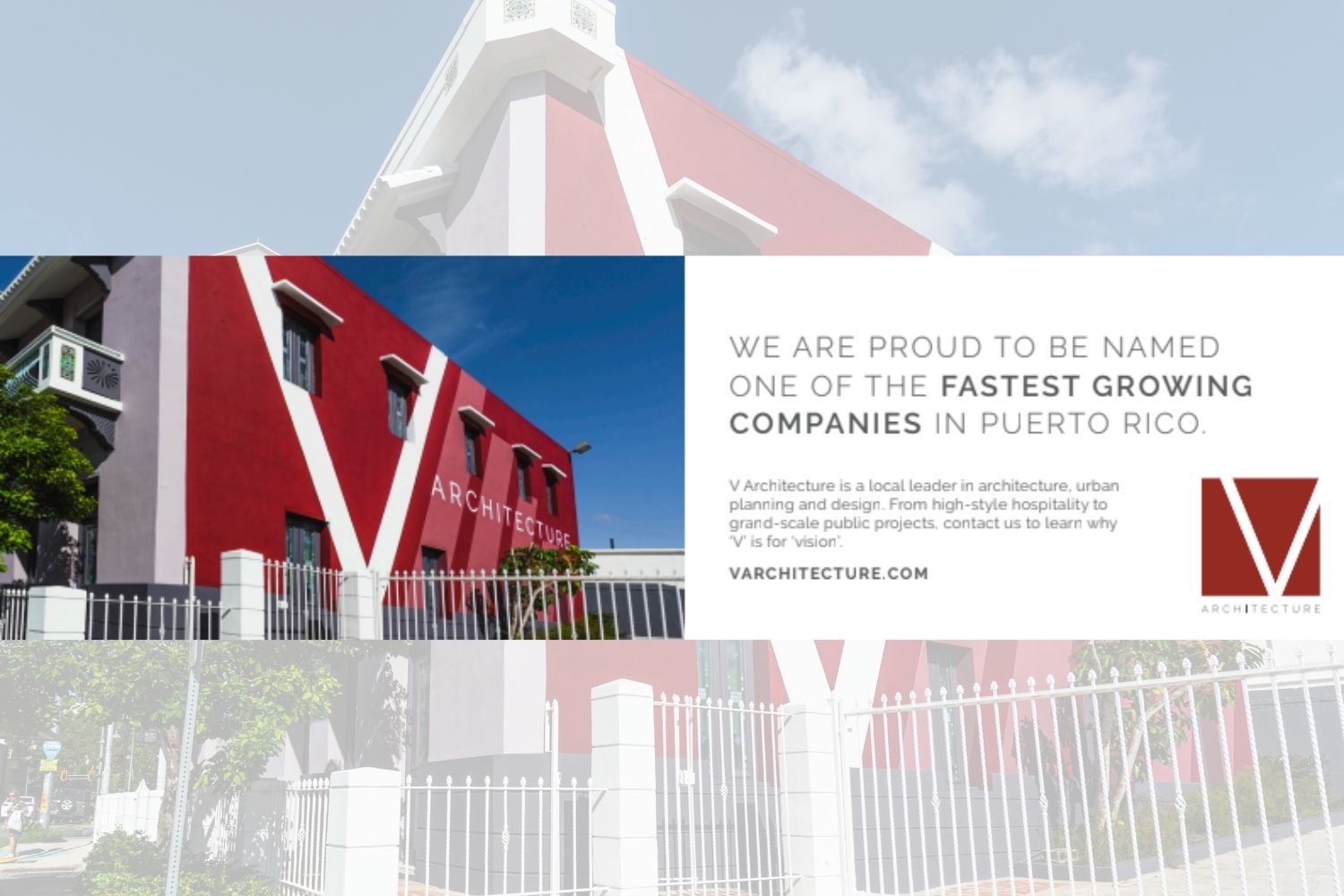 V Architecture's Dominant Growth Makes Headlines
The reputable Caribbean Business newspaper and online news source recognized V Architecture as one of the Fastest Growing Companies in 2021 in their recently published December edition. Despite facing the challenges resulting from an ongoing pandemic, V Architecture's resourcefulness and evolving capabilities have contributed to their dynamic and assertive approach to the new year.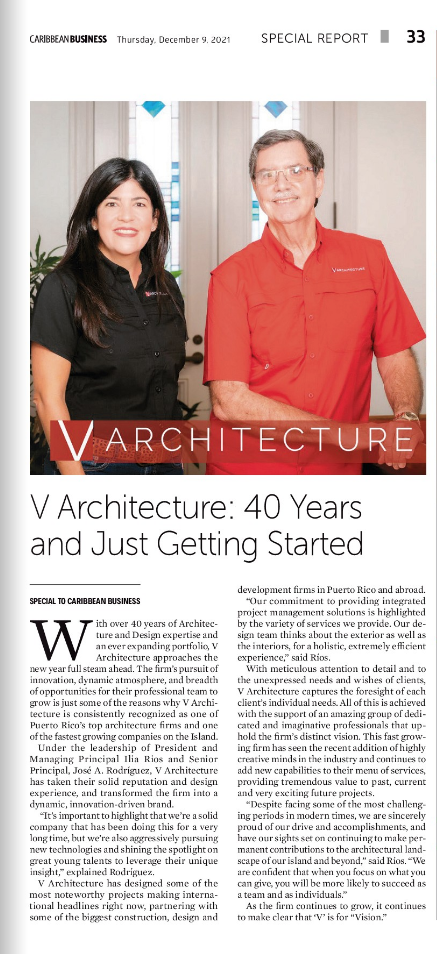 "It's important to highlight that we're a solid company that has been doing this for a very long time, but we're also aggressively pursuing new technologies and shining the spotlight on great young talents to leverage their unique insight," explains Jose Rodriguez, Senior Principal for the firm. Ilia Rios, President and Managing Principal, adds "Despite facing some of the most challenging periods in modern times, we are sincerely proud of our drive and accomplishments, and have our sights set on continuing to make permanent contributions to the architectural landscape of our island and beyond."

V Architecture is poised to continue its dominance in the architectural world as 2022 approaches. With an innovative design approach along with a diverse and accomplished team, V Architecture is the preferred partner for your project. Contact us to learn more.