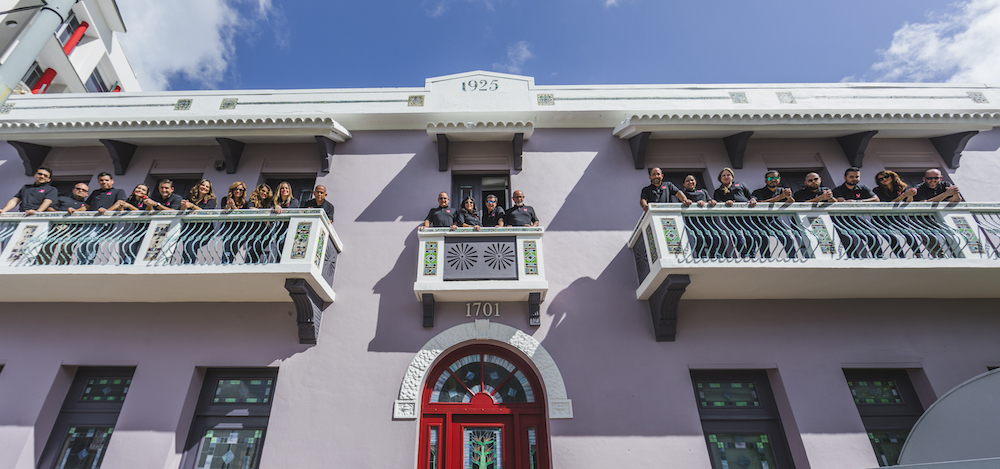 V Architecture is the #1 Architecture Firm in Puerto Rico
We are so excited to announce that V Architecture has just been named the #1 Architecture Firm in Puerto Rico in the latest edition of the Caribbean Business Book of Lists. "We are beyond excited to bring our innovative approach and our keen eye for design to some of the most notable projects taking place in Puerto Rico and our steady, exponential growth is another testament to our strong commitment to our clients," explains V Architecture President Ilia Rios.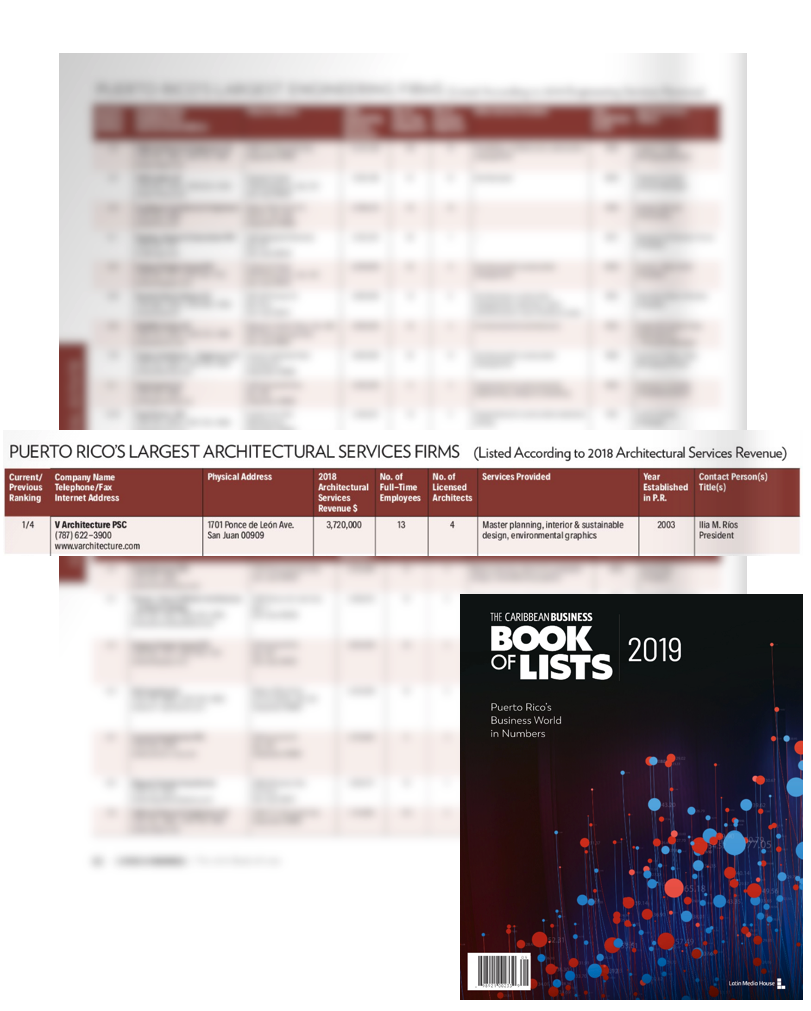 The V Architecture team has grown tremendously over the past couple of years and has numerous projects in various phases, from exciting large-scale projects still on the boards, to high-profile projects already being enjoyed fully by diverse audiences across the Island. "This announcement as #1 in our industry comes as a reassurance of our leadership's strategic approach, but it's still a humbling surprise. The support from our clients continues to fill our office and our hearts with pride for our hard work."
We are thankful for our amazing staff, our colleagues who continue to partner with us for great projects, and of course, our esteemed clients. Congratulations to all other colleagues in the fields of architecture, design, and construction for making the market such a diverse and rich platform to continue to transform Puerto Rico.