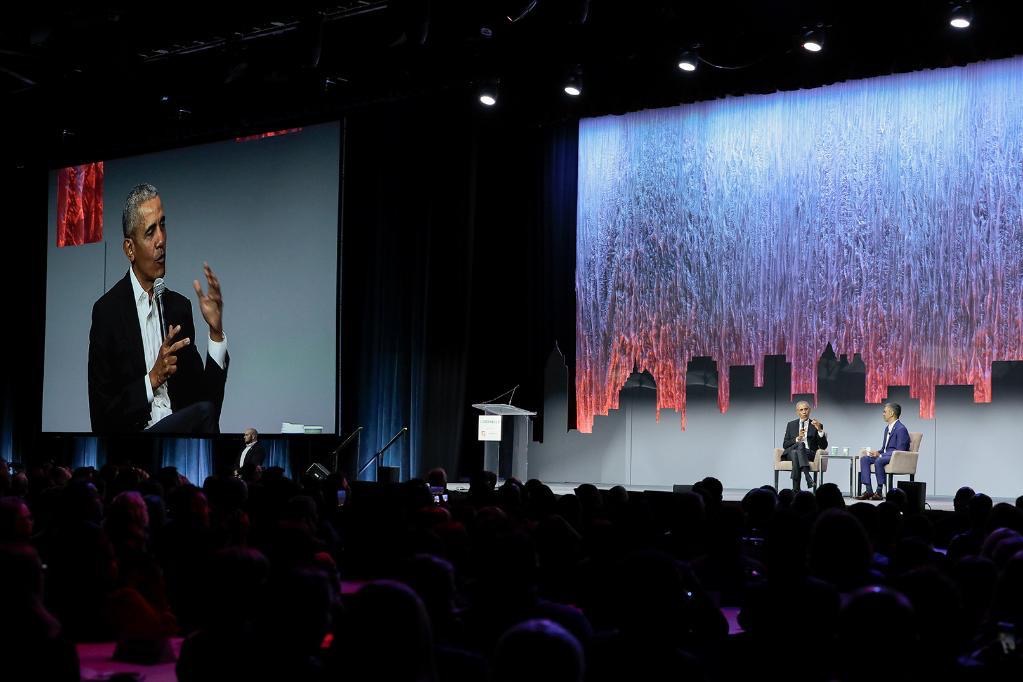 V Architecture Attends Greenbuild 2019
The V Architecture team had a blast at Greenbuild International Conference and Expo 2019, the largest annual event for green building professionals worldwide to learn and source cutting edge solutions to improve resilience, sustainability, and quality of life in our buildings, cities, and communities. We had unique opportunities to connect with some of the top industry leaders regarding green design, resiliency in the design and construction world, new materials and more. Greenbuild is a great professional venue where inspiration ignites, relationships cultivate, knowledge transfers and the leaders developing the next generation of standards, policies, and partnerships gather to turn the promise of a higher living standard into a reality for all.
"International events like these allow us to not only grow professionally as a team developing cutting-edge design ideas, but also to connect with the other firms looking to continue to push innovation and further their corporate responsibility through more mindful design practices," added V Architect President Ilia Ríos. "These opportunities help us deepen a very relevant area of expertise in the V Architecture tool kit and support our goals of promoting forward-thinking design in Puerto Rico and beyond."
Greenbuild is the only event genuinely dedicated to sustainability in the built environment, from the sessions presented to the products on the show floor to the way the event is produced. We thank the Greenbuild production team and the colleagues who were part of this great experience; we returned to the field powered by the latest education and technology and hungry to create for green projects for a better-designed world.