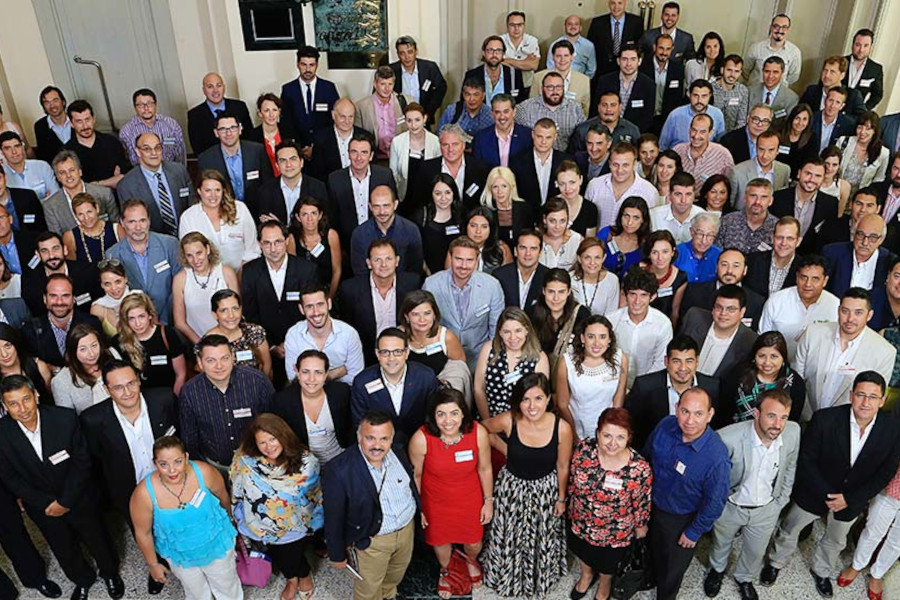 V Architecture Attends Diseñotel by BOND Events
V Architecture was super excited to take part in this exclusive design event, uniting the best mind in high-style hospitality architecture and design. Diseñotel brings Latin America's top Design Firms and Hoteliers together in one place for 4 days and 3 nights. Principals learn about new solutions that they can pass on to their clients and enhance their businesses. They do this through expert seminars and a series of private, pre-selected meetings with leaders of innovative, high-end supplier companies. Our team of designers greatly benefitted from the amazing insights into design (pertaining to aesthetics and well as construction), innovation and a variety of international trends, to be applied to our firm's newest projects in Puerto Rico and abroad.
"During the 4 days of lectures and networking activities, we were truly invigorated with the amount of knowledge transmitted among some of the top echelons in Architecture and design from a variety of countries and firms, making it a wonderful experience for growth for our design team," explained Marialy Pérez, Associate AIA and Project Manager at V Architecture.
"Diseñotel is a unique forum for influential figures in hotel architecture and design to discuss their latest hotel and resort projects with leading suppliers and like-minded peers. V Architecture was honored to be included in such a prestigious group."