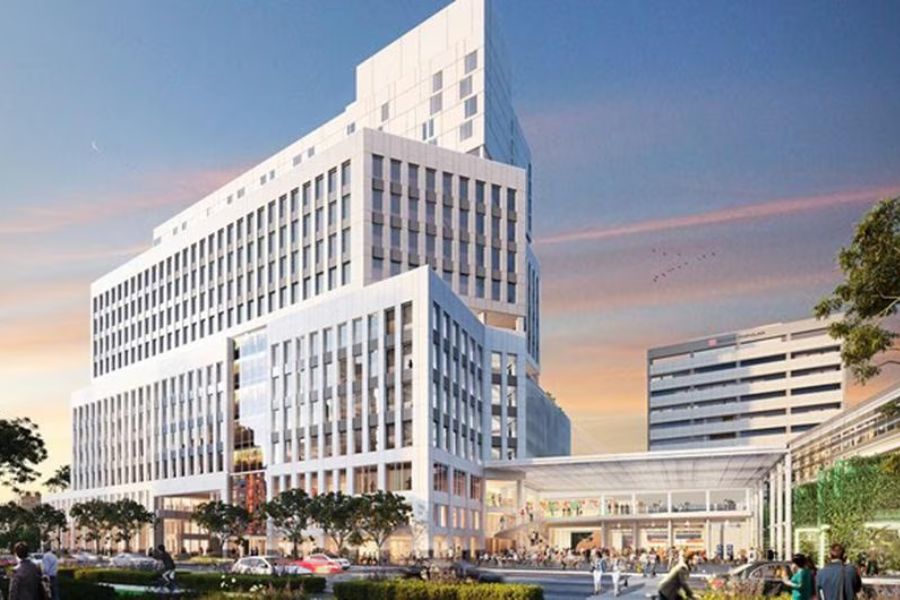 Popular Campus Breaks Ground!
As announced in El Nuevo Dia, we are excited to share that the construction of the Popular Campus has begun. This amazing project will be a prominent feature of the banking district in San Juan, as it will house Banco Popular's administrative offices, engaging recreational areas, parking lots, and a 112-room hotel on the upper part of the structure.
The Popular Campus consists of two buildings. The first one, known as "Bridge," is being built on a lot on Avenida Muñoz Rivera, next to the Tren Urbano and the Coliseo de Puerto Rico. "Bridge" will include a wellness center with a gym and swimming pool, a drive-up bank, a supermarket, and food outlets, as well as around 800 parking spaces.
Our V Architecture team is excited to see the progress of the construction and how our signature vision will come to life in the years to come. Construction is slated to be completed in 2027, and we will keep you updated on the progress. Enjoy the entire article here.