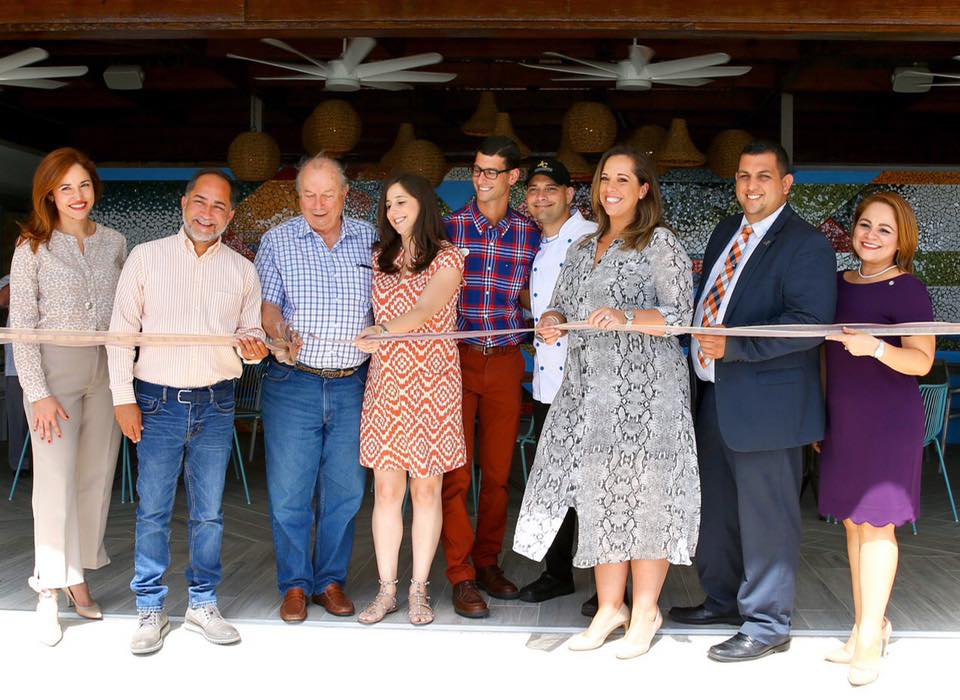 Copamarina is Back! #GuanicaStrong
The V Architecture team and our partners are proud to share that the facilities are back and excited to be open for business. The executive director of the Puerto Rico Tourism Company (CTPR), Carla Campos, and the president of Copamarina Beach Resort & Spa, Arnold Benus, reaffirmed on Tuesday, their commitment to the revival of trade in the southwest and with the communities of this tourist pole in a commemorative activity carried out in the iconic Guánica hotel.
"This event marks a milestone in the recovery of the Southwest since the revival of tourism and commercial dynamics in the area is of vital importance to sustain jobs and surrounding communities. We commemorate the reopening of Copamarina and its Las Palmas Café restaurant as a symbol of the revival of the tourism industry throughout the Island. Our commitment is to expand the message that one of the best ways to support our Island is by doing internal tourism," said the head of the Tourism Company in a written statement.
"V Architecture is very excited to be a part of this effort and invite everyone in the community to enjoy this newly renovated space," added V Architecture President Ilia Rios.
During the event, in which Mayor Santo Seda Nazario participated, the details of the resumption of operations on the property were released, as was a ribbon cut of the remodeled Las Palmas Café restaurant. Congratulations to everyone who was a part of the iconic resort and eatery.